Marketshare Northern California Outdoor Advertising Weekend Service Hotline:
1-800-266-0677
The source of all of your Northern California outdoor advertising and out-of-home media. Marketshare offers everything from essential weekend signage such as a-boards, human directionals and pathfinders to eye-catching guerrilla advertising inflatable promotions and freeway billboards.
Signs & Billboards
Approved by the State of California and many local communities to provide "real estate for sale" awareness. These larger billboard type real estate signs are an extremely effective way to develop awareness and provide direction to your buyers. Signs are placed in locations where they stay up on a permanent basis.
Around the clock advertising.
Strategically located to promote your community within your marketing area. An excellent medium to create awareness on a local geographic basis.
Outdoor Advertising Solution
Approved in certain cities specifically to provide home builders with a cost efficient and aesthetic way to direct buyers to their communities. These signs provide a sense that your development is an integral part of the community.
Mobile Services
Bold advertising strategically located to target major freeways and arterials near your community. An excellent medium to create awareness on a local and geographic basis.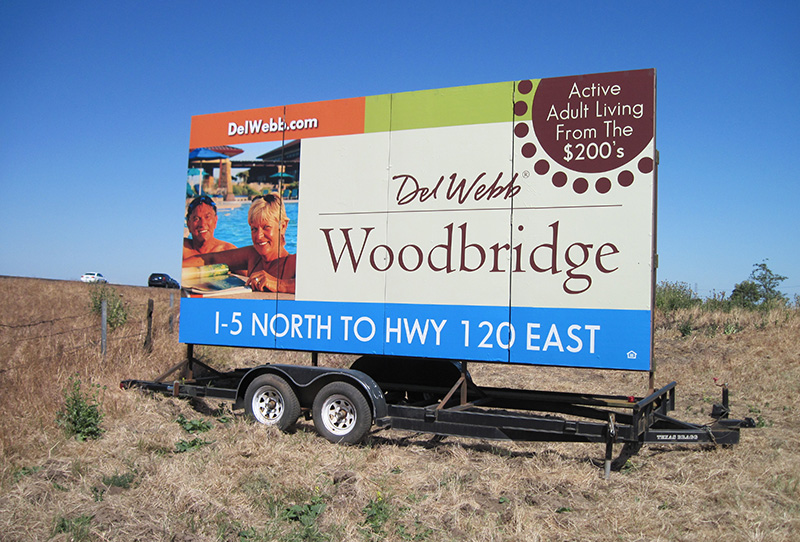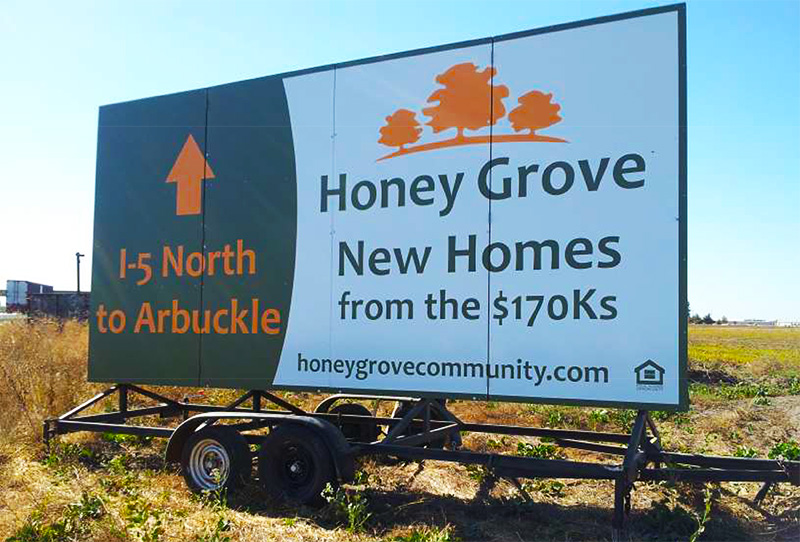 Inflatable Promotions
Rises high above your models to catch attention for miles around.
Inflatables fly as high as 100 feet above your model complex to let local traffic know that you are open and close by. These spheres can be customized with color and copy. We place and tether them on Saturday and Sunday mornings and take them down on Saturday and Sunday evenings.
Brightens up and livens up your model home complex.
Balloon decor is an effective and inexpensive way to add a feeling of festiveness to your model complex. Create a party atmosphere with colorful customizable balloon decorations.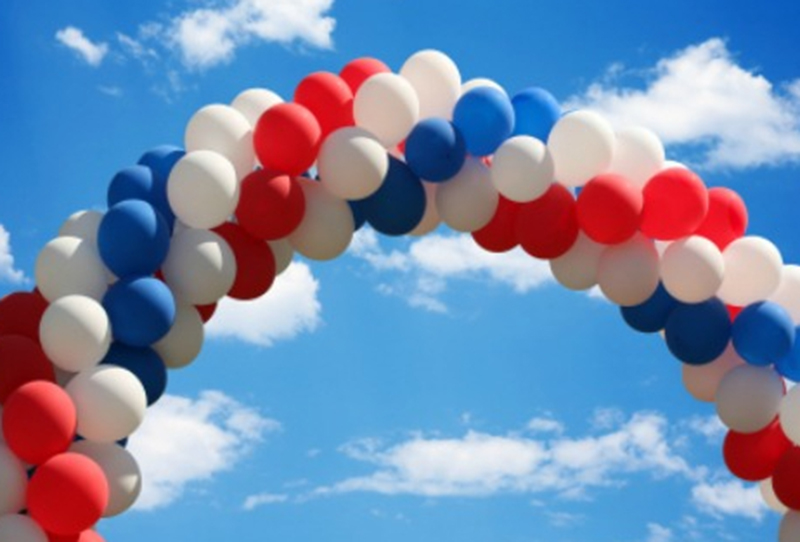 Outdoor Advertising Where You Want It, When You Want It.
Contact Marketshare, Inc.
Let us help you fulfill your outdoor advertising needs.